We demystify the mystery behind legal pricing.​
Malaysian food: Haven for foodies
How do you
charge your fees?
After we have had a chance to evaluate your case/situation, we will prepare a proposal consisting of fees structure and scope of work. In producing such proposal, we will take into account many factors, stated below.
So you should give us as much detail as possible so that we can give you a more accurate fee proposal.
We offer completely transparent fixed pricing – no surprise bills, no hourly billing. When you engage us, rest assured that each piece of work will be personally handled by a partner, and he or she is usually assisted by an associate or a trainee lawyer.
All our fees are subject to 6% sales and service tax, disbursements such as printing, courier, despatch, telephone charges, stamping fee, filing fee, affirmation fee, etc.
Can you give me discount on your fees?
We completely understand that you need to work within a budget but let us explain why we charge the way we do.
Retailers give out discount during sales seasons to encourage more sales and to clear their stocks, which are all standard and same, in terms of quality, packaging and ingredients (by this we don't mean bad/inferior quality). Discount makes sense from a marketing and sales perspective, and they can achieve the economies of scale by doing so.
Professionals like us do not have sales seasons nor stocks to clear. Our works are not quite standard nor same for each case, unlike what many people may otherwise think. Unlike fast moving consumer goods, we are not in the business of selling template documents nor identical services. Each document or service is customised, crafted and provided on a one-to-one basis to our clients – giving each client more value than just something that is cut-and-paste/copied off from the Internet.
Transparency first.
We do not believe in giving a high fee proposal and then slash the price by huge discount – just to make you feel good. We would rather give you a price at what it is worth based on our honest assessment of your matter after taking into consideration factors we mentioned earlier. Rather than providing an affordable service, we prefer to provide a more valuable and trustworthy service that delivers results, solutions and practical commercial guidance. How we make our clients feel good is by giving them good value in terms of high-quality work, deep expertise, personalised and attentive service.
It's Your Investment.
What we do for you is not a purchase but an investment and there's a difference. With a purchase, the value usually goes down over time. But with an investment, what you spend always justifies itself and ends up either saving you money in the long run or paying for itself month after month.
Think about it, if haggling for a few bucks off will make you happy, would you accept work that is of lesser quality?
Having said all, we would consider revising our fee proposal depending on the situation, for example, if our work involvement is much lesser than what we initially thought; or if it is to reward a long-term, loyal client for the great continuous support.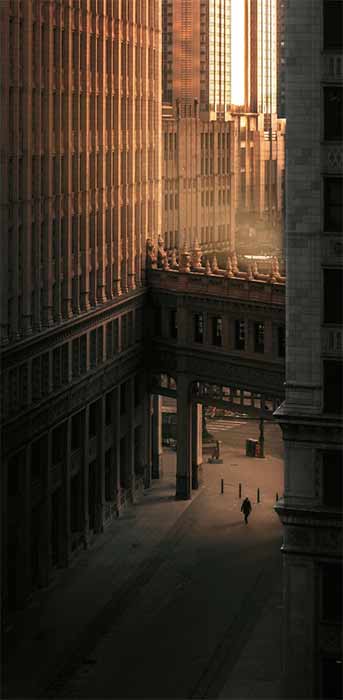 Why are you charging me so much
for doing regular, standard work?
Contrary to popular belief, our work is not quite standard nor template based, that we just need to change the names and details, and get printed for signing. How we wish lawyering life is that easy!

If there are standard contracts, it means just that – standard, and they don't reflect the individual circumstance of every commercial arrangement. There is a great temptation to just take a sample from the Internet and use it without proper legal advice, which often results in the contract being vague, ambiguous and open to different interpretation. While we are not saying that we only offer highly bespoke service where we need to handcraft every document from scratch, more often than not, we still need to spend a considerable amount of time to edit, draft, customise and restructure the document for your specific situation, or do extensive legal research to build a strong submission, simply because no two deals are the same.

To give you some ideas:

• if it is a transaction-based document, we will be involved in negotiating and closing the deal with the counterpart, and that means many rounds of amendments and exchange of document back-and-forth until both sides agree on a final version;
• if it is a court case, we will need to do extensive case law research, argue in court, cross-examine witnesses, do submission and convince the judge to rule in your favour – and things can get pretty heat-up in and outside courtroom;
• if it is a policy-based document, we will need to be based in your office to understand how your business processes work to formulate the policy for you.

All these will take up substantial amount of time and effort (not to mention brain juice, experience and skill) on our end in order to deliver good quality work for you – and that is what you are paying for. We know our clients wouldn't want us to just copy and paste something from the Internet and give it to them – no one should be doing that.
What are your billing terms?
Depending on the practice of each partner, we may charge an upfront advance payment before we start work. We will issue you an invoice with our standard due date of 14 days. Please transfer payment to the bank account stated on the invoice and send us the payment receipt for our records. We may send you regular reminders on outstanding payments so that they don't fall through the cracks.
Please note that there may be an interest charge at 8% per annum on our fees and disbursements for late payment.
Perhaps you've found what you need, you're ready to get in touch with us. If not, drop us a message and let us better understand your needs. Get your first consultation within 24-hours, absolutely free of charge.